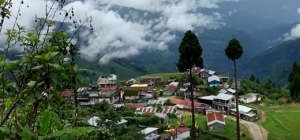 Welcome to our brand new website kalimpong.org which will now be dealing with Indian Ocean Tours. We will present to our readers, all the tours and adventures available in this region of the globe. We will be covering breathtaking regions of India like Kalimpong itself and the various islands of the Indian Ocean namely Seychelles, Maldives, Mauritius & Madagascar just to name a few.
The website will make you discover these regions which will help decide your future destinations in all serenity. We will gather concrete data and try to give the maximum information about the tours and adventures. This will be tantamount to a vivid view of what will be awaiting you when you are visiting these regions or places.
First thing, we will keep our standards high and help you organize the best vacations possible. Please do not hesitate to send us your appreciation and comments that will help us give you a better guidance.